Simplifying The Paperwork Side of Healthcare
Bypass time-consuming paperwork with tools and technology designed for Healthcare Professionals.
Tools for Assistants, Nurses and Doctors

A lot of time is spent using printers and copiers because there's so much paperwork involved in healthcare.
With lives on the line your printing technology needs tools that save time not waste it.
We provide Lexmark printers and copiers that allow your team to quickly store files and keep them organized.
By making paperwork easier to find, there is more time to care for patients.




Smart Apps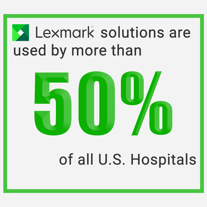 X-Ray scanning - Apply settings that allow you to scan X-Rays and store them electronically.

Cloud Connector - Scan and print to and from cloud services. (Google Cloud, OneDrive & Dropbox)

Forms & Favorites - Save frequently used forms, then you can print them with one button.


Lexmark Card Copy

Quickly scan both sides of up to 3 cards at a time. Send it as an e-mail or save it to your computer.

All-Around Complete Service

We keep track of your devices and supplies for you so that you'll never run out of toner and nobody on your team has to spend time ordering it. We are a full support team for all things printing. From parts and supplies, to on-call support, it's all included in our unbeatable service.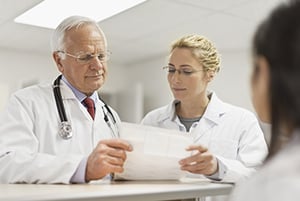 Rapid Response

Printers and copiers have a lot of complex parts, so it's best to have somebody on-call that can handle any problem that occurs. We've put a lot of emphasis on making sure we respond right away to keep your patients team working without interruption.

Authentic Supplies at a Low Cost

As an Authorized Lexmark Dealer, we get toner & supplies straight from the source and then pass those savings on to you. We only use genuine Lexmark parts to ensure quality and longevity.